"God is Beautiful and He loves beauty"
(Hadith Qudsi)
There is a Hadith Qudsi, "God is Beautiful and He loves beauty". Dar Aminah recognises the importance of creativity for the human soul. Creativity is an inspiration within us, a gift from the Divine. We must nurture it and use it as a means for spiritual enlightenment and self-fulfilment. Contemplating the attributes of the Divine will bring us closer to Him and utlilsing this for our own artistic expression is a journey we should all embark on.
Beyond Borders: 'The Art of Integration' is a journey highlighting the beautiful ways in which people of different cultures and backgrounds live side by side, in peace and harmony. The main element of the project is an inspiring photographic exhibition, by renowned artist and photographer, Peter Sanders, who has captured the positive ways in which Muslims of different cultures and backgrounds have contributed to wider society (www.artofintegration.co.uk).
Beyond Borders is a combined arts project, using the means of Photography and Creative Writing to strengthen communities. The project will provide people with a platform to express their opinions on current socio-political issues. In order to be successful in challenging extremes and the negative perceptions that currently exist, we must bring people of all ages, faiths and backgrounds together to achieve community solidarity.
For further information, or to get involved, please contact Creative Producer, Imrana Mahmood on beyondbordersart@gmail.com
Exhibition launch coming up very soon inshaAllah…..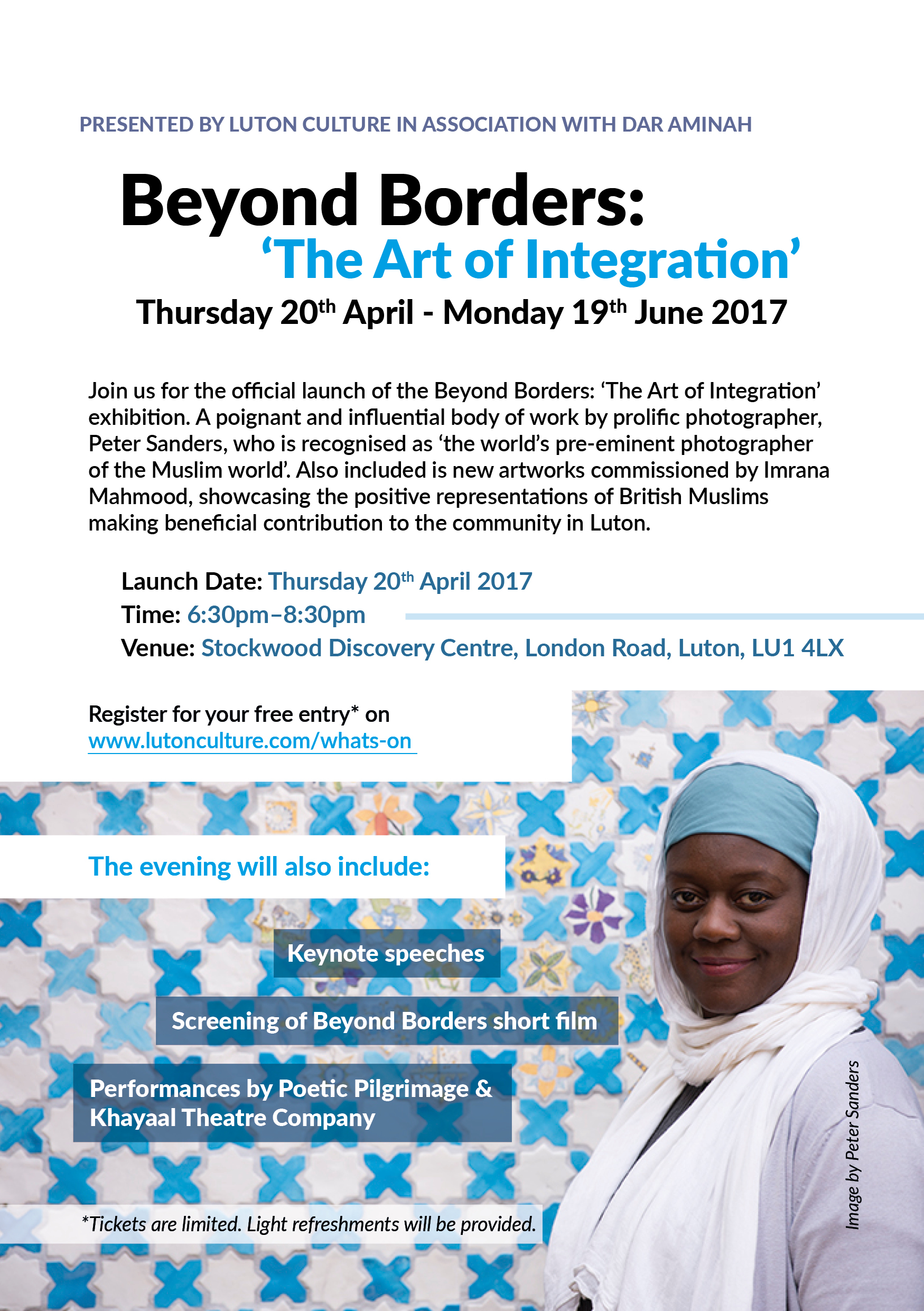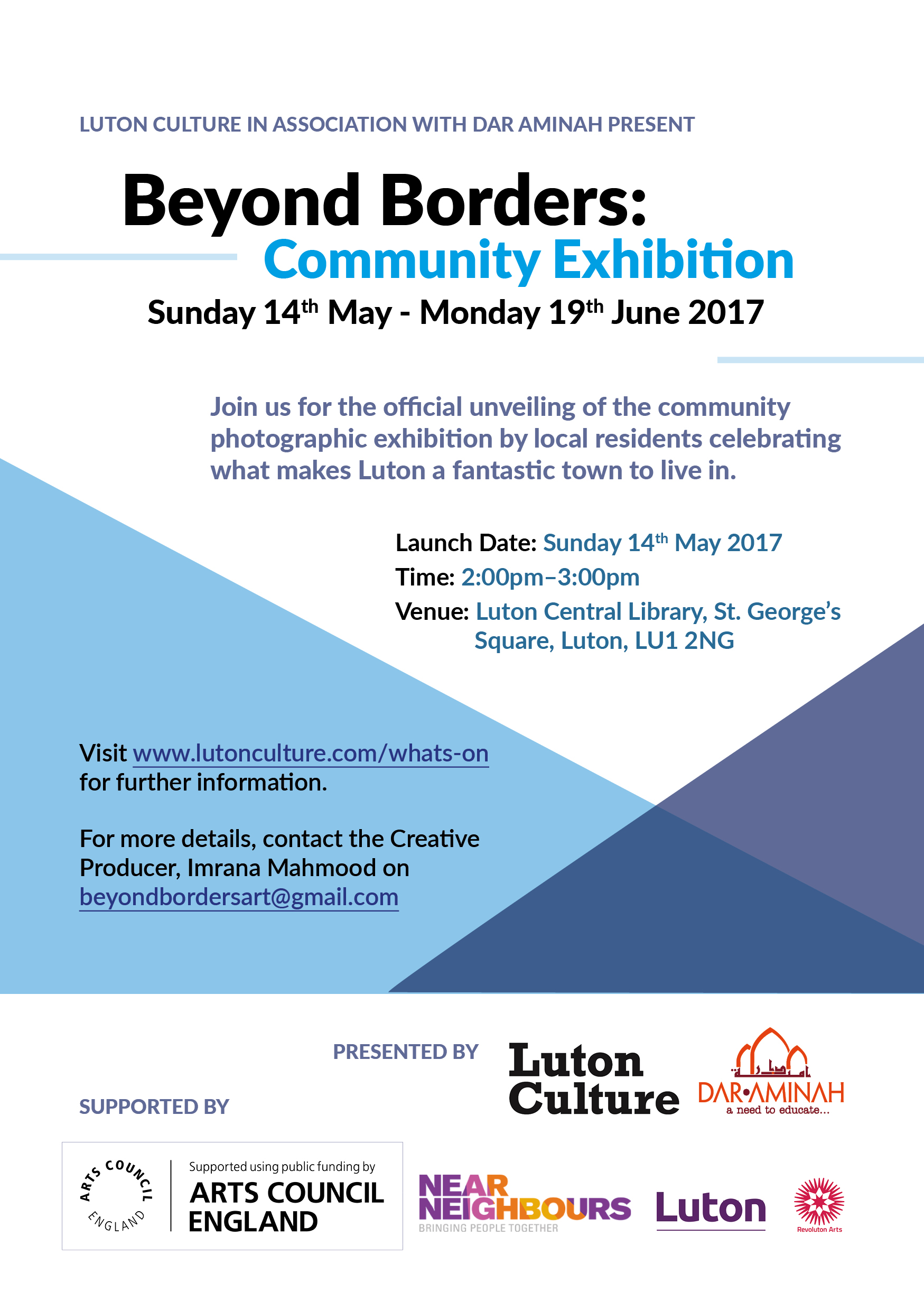 Creative Writing Workshops coming up soon…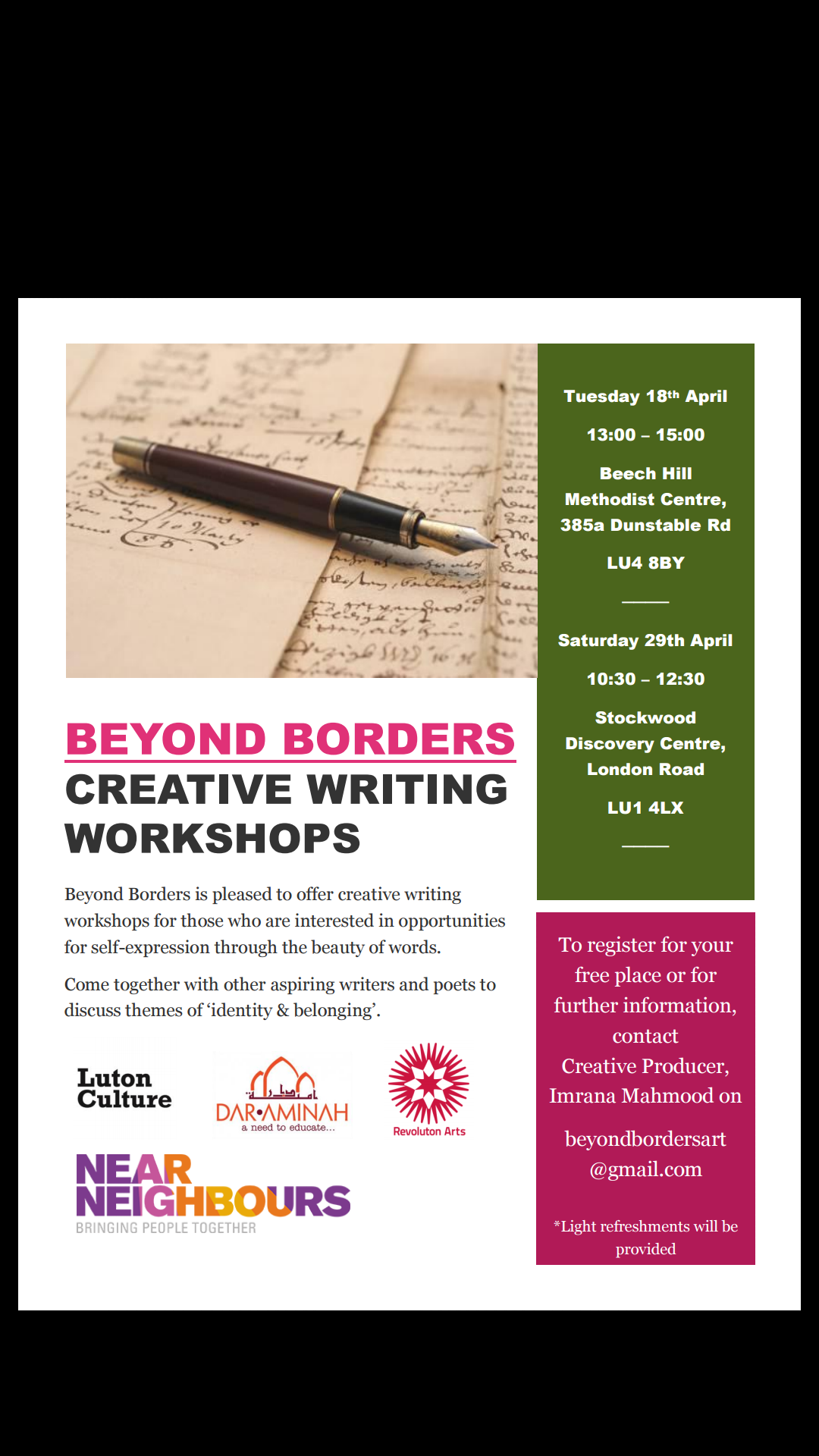 Previous events…