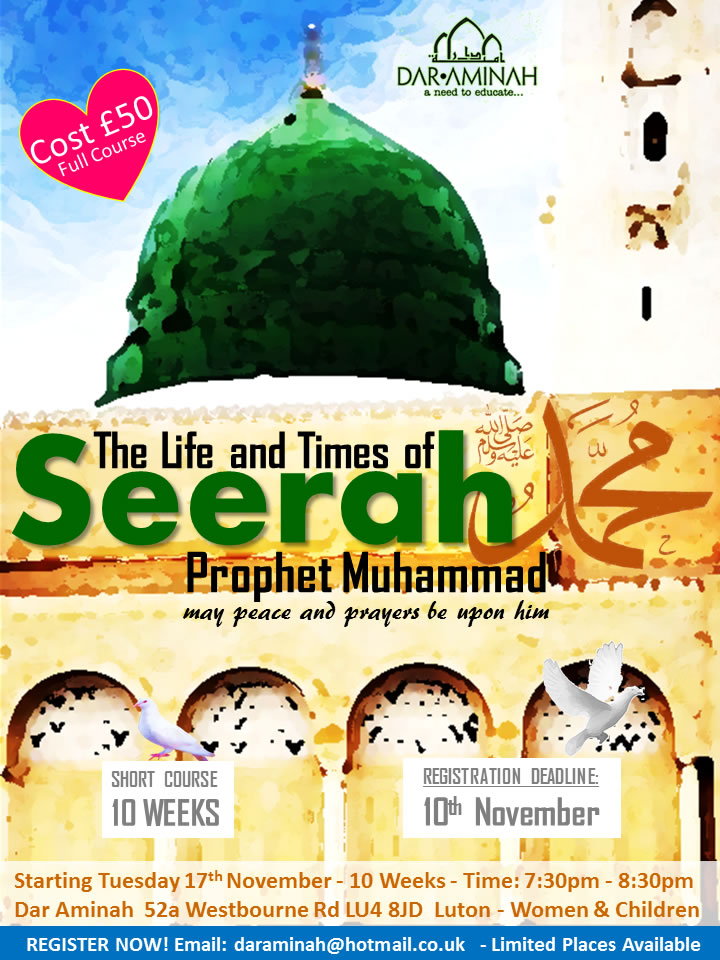 Allah tells us in the Quran that the key to our success is following the example of our Beloved Prophet Muhammad, may Allah's peace and blessings be upon him. The only way we can do this is through learning about his life. The content of the course will not only include a detailed look at the Prophet's life (peace and blessings be upon him), but will also involve reflection on the meaning of the events in his life and how every aspect of his life is full of lessons for us. Thus enabling us to establish a connection with him, may Allah's peace and blessings be upon him, so that we are better able to take him as our model in everything that we do.
Course Details
Subject: Seerah (Makkan Period)
Starts: Tuesday 17th November 2015
Duration: 10 weeks
Location: Dar Aminah
Time: 7:30-8:30pm
Course fee: £50*
Teacher: Ustadha Sana
To register please email Dar Aminah at daraminah@hotmail.co.uk or contact 07857142597 for further information
Registration is required and spaces are limited.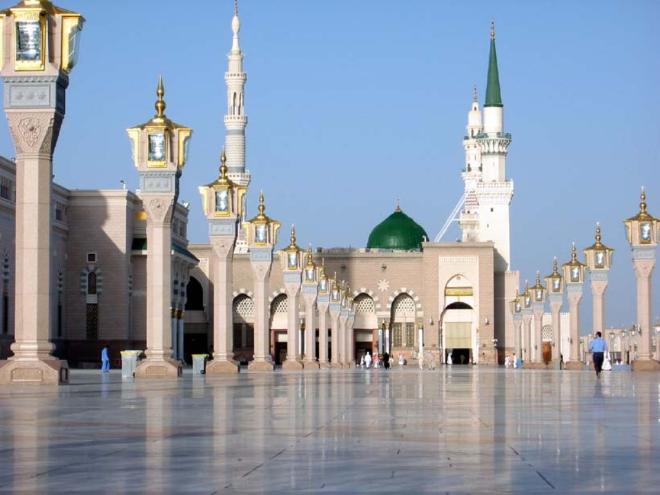 [REGISTRATION BY 10TH NOVEMBER]